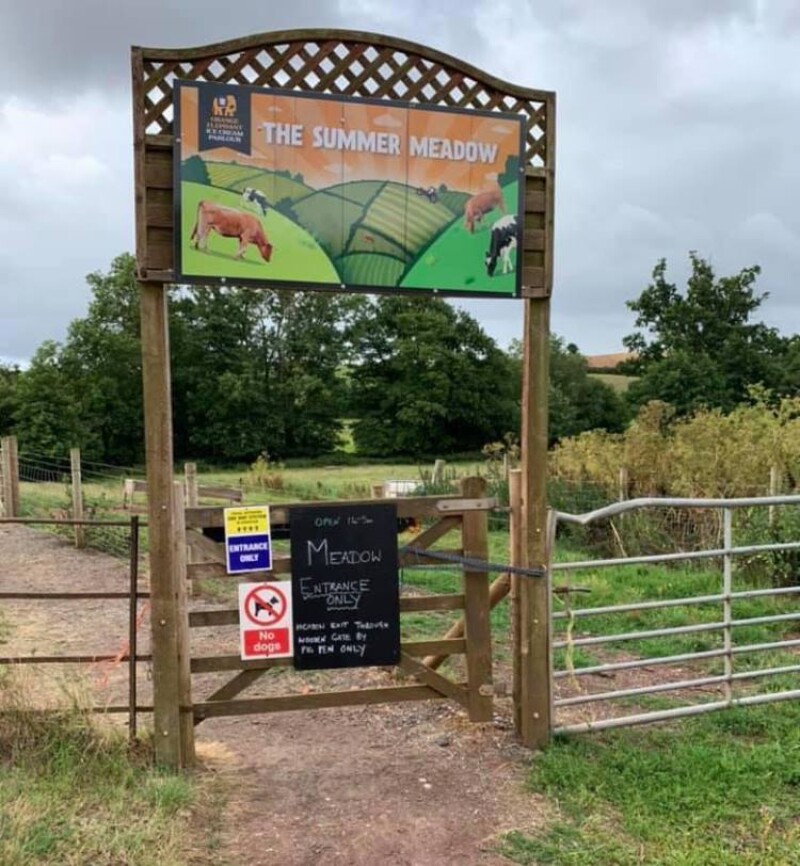 The Summer Meadow is ready for re opening!
The Summer meadow is our outdoor play space with benches for people to picnic and play equipment for kids to enjoy. There are also animals for you to see, including the donkeys, Barney and Basil! There will be a maize maze to enjoy in the Summer holidays as well
Based just across the road from parlour, to use the meadow you can either pay the day rate or get a seasonal summer meadow membership which allows you access for the whole season while we are open. To join or pay the day rate proceed to the Elephant Barn when you arrive and you can pay for the day, join as a member or sign in if you are already a member. Once you have done this you will be given a orange sticker each and you can enter the Summer meadow at the sign posted entrance.
The Day rate is £2.50 per adult and £1.50 per child (under 2s go free) while the Summer meadow membership is £15 and covers up to 5 family members (you can add extra family members to this for an extra 50p per person. Please be aware that although dogs are welcome on the rest of the site, they are not allowed in the Summer Meadow.