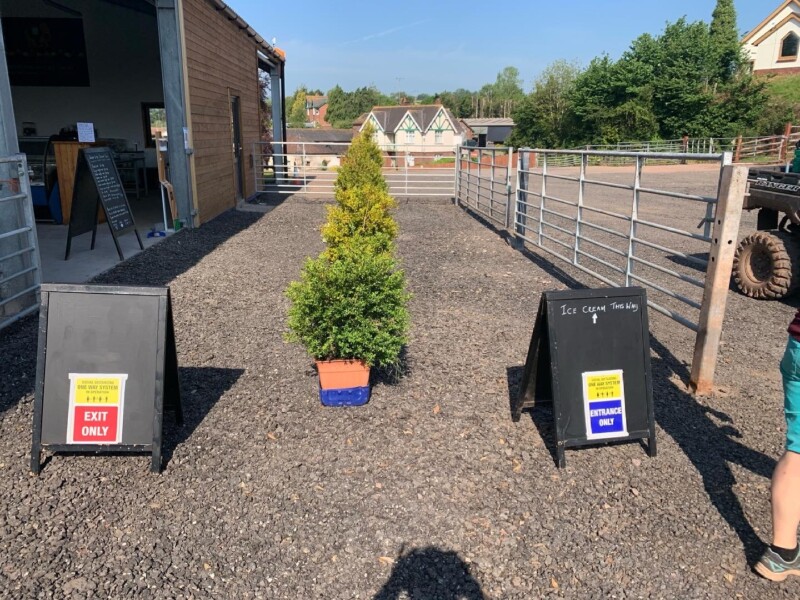 Open for Bank Holiday Monday and Half term 10 am to 5 pm!
We are open today for Bank holiday Monday and the rest of the week up to Sunday 6th June 10 am to 5 pm.
Alongside the Drive Thru we are opening up the inside of the Elephant Barn from today onwards!
So you can now park up and get a ice cream from inside the Elephant barn. Once you have parked you can enter the barn via our one way system. You can then pick your ice cream and pay at the end of the counters. You can then sit inside the barn to eat your ice cream.
Once you have taken your seats we ask that you stay at your bench and observe social distancing as much as possible.
Once finished you can then exit the barn again via the one way system.
We also have toilets facilities open. They are in the Courtyard at bottom of the hill, just follow the signs.
The Meadow is still not open currently but we hope to have it open again soon.