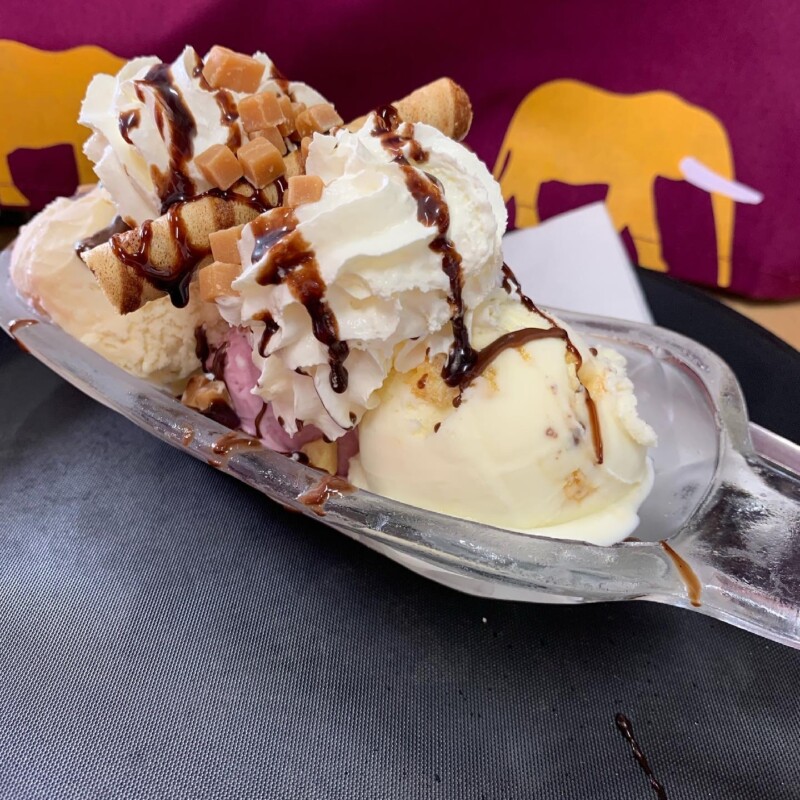 Ice Cream Sundaes are now available!
Starting from today we have two sundaes available inside to order in the Elephant barn!
You can now order a Kids Sundae, which is a scoop of ice cream decorated with cream and sweets or the Three flavour sundae, which is three flavours of ice cream with cream and sauce!