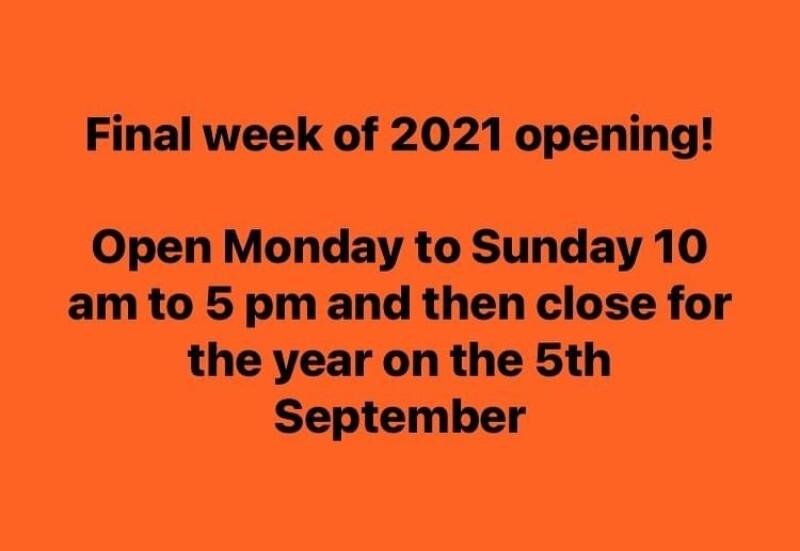 Final Week of 2021 opening!
We are now on our final week of opening for 2021!
We are open all week 10 am to 5 pm up to and including Sunday 5th September.
After the 5th we will be closed for the rest of 2021.
We will be doing Click and collect during the Autumn and Winter but the site itself will be closed.