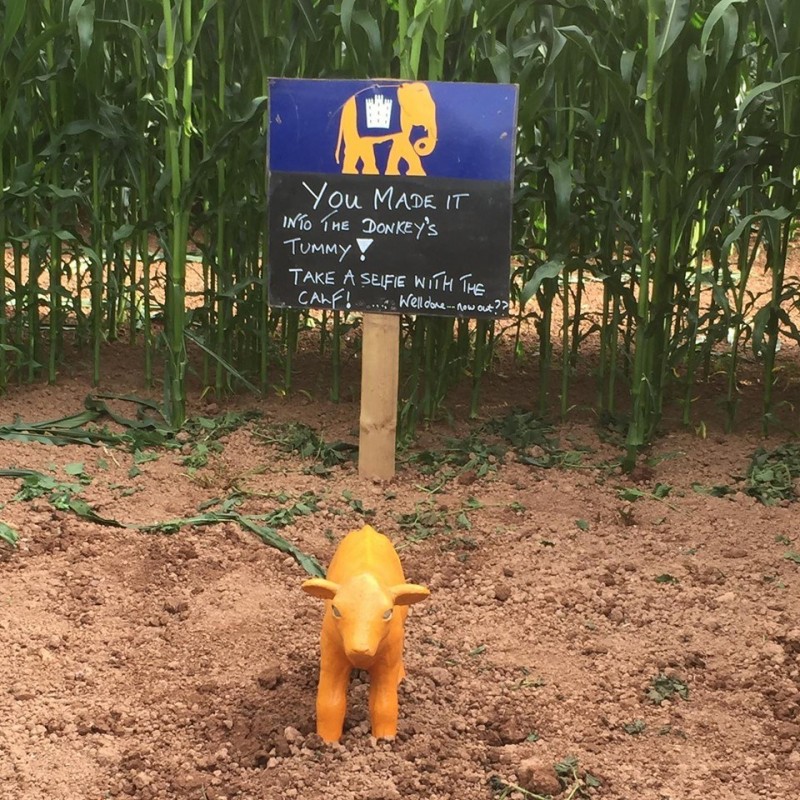 Summer time preparations and Maize maze!
A slightly later than normal Dairy Diary as it has been a actioned packed few weeks on farm!
We have been been busy getting everything ready for Summer time opening.
The Summer meadow now also has the maize maze, which opens this Friday ready for the summer holidays! It is tricky finding the centre but great fun!
We also had the exciting news that our three ice creams that won gold at Taste of the West, Vanilla, Lemon sorbet and Irish cream have all been put through to the Final round to decide the overall best ice cream which is amazing! The out right winner will be announced in the coming months, we will keep you posted!
We have got some new ice cream flavours and some new additions in the parlour for you to enjoy for the summer.
We are now open every day from 10 am -5pm until the end of August! Thats over 40 days!

Hope to see you all soon!
- Mrs T