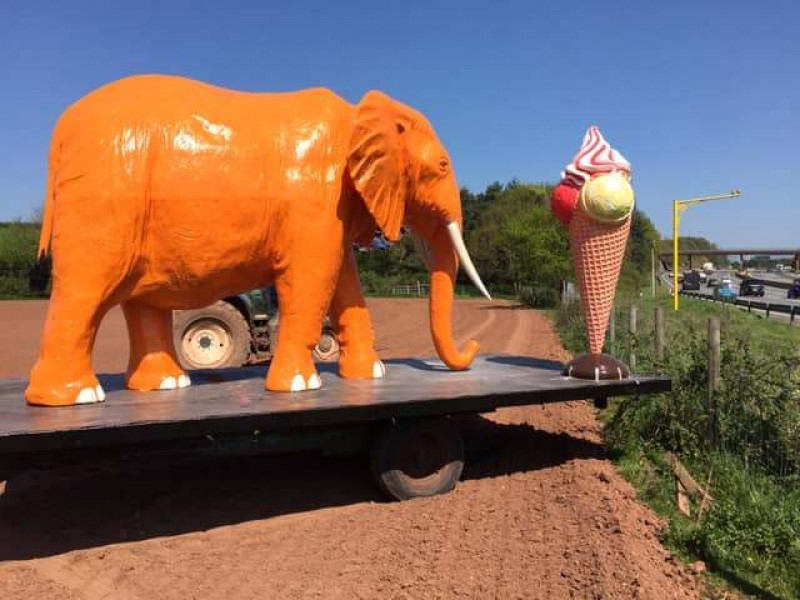 Easter fun and more elephants !
Back open for the 2019 season, the last few weeks haver been pretty mad here on planet ice cream.
Thanks to the good weather we have been very busy so far this season. We have made a few changes from last year, the most notable being the Orange elephant being refurbished and returned to its originals use as a slide. This is something we have thought about for a while and decided that the time was right and hope you enjoy it!
For those disappointed that they would not have an orange elephant to greet them on the journey by the road we hope that you like our new elephant who is out by the road now!
The meadow animals, including calves, sheep, chickens and pigs are all moved in and settled into their new homes so, along with Barney and Basil our donkeys, are all now ready for Summer meadow members to say hello too.
The other exciting news is that the Maize Maze for this year has now been planted! We will keep you up to date as it grows ready for the summer!
Now that Easter is over we are on term timing opening hours of Friday, Saturday and Sunday, although we are open for the May day Bank holiday this Monday coming!
Until next months dairy then!
- Mrs T