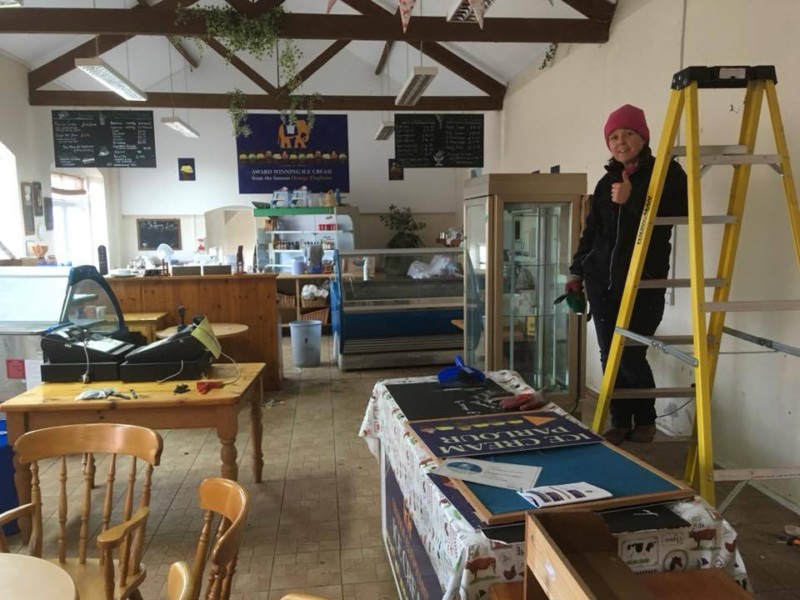 Painting and decorating- some pre spring cleaning for opening!
Another month gone and another month closer to opening now!
We have been cleaning and painting the parlour for opening, I have been up on the ladder and painting the walls. We are planning on tweaking the layout for the parlour to make way for some new additions, more news on that soon!
We have not begun making ice cream in earnest yet, although having come up with lots of news ideas for flavours to try. We will post some pictures when production starts!
We are spring cleaning the courtyard and when it dries up we will be out in the meadow!
On the farm preparations for the cows going out are underway. We are starting to fence and will be measuring the grass covers soon. Hopefully if it is dry enough we be able to get the cows out at the start of March.
Barney the donkey, what can I say, training continues! He has been coming in during the winter months then going out in the day, he is loving the company of cows ands calves in the big straw barn.
A busy month ahead with lots to get ready, only 49 days to go now!
- Mrs T