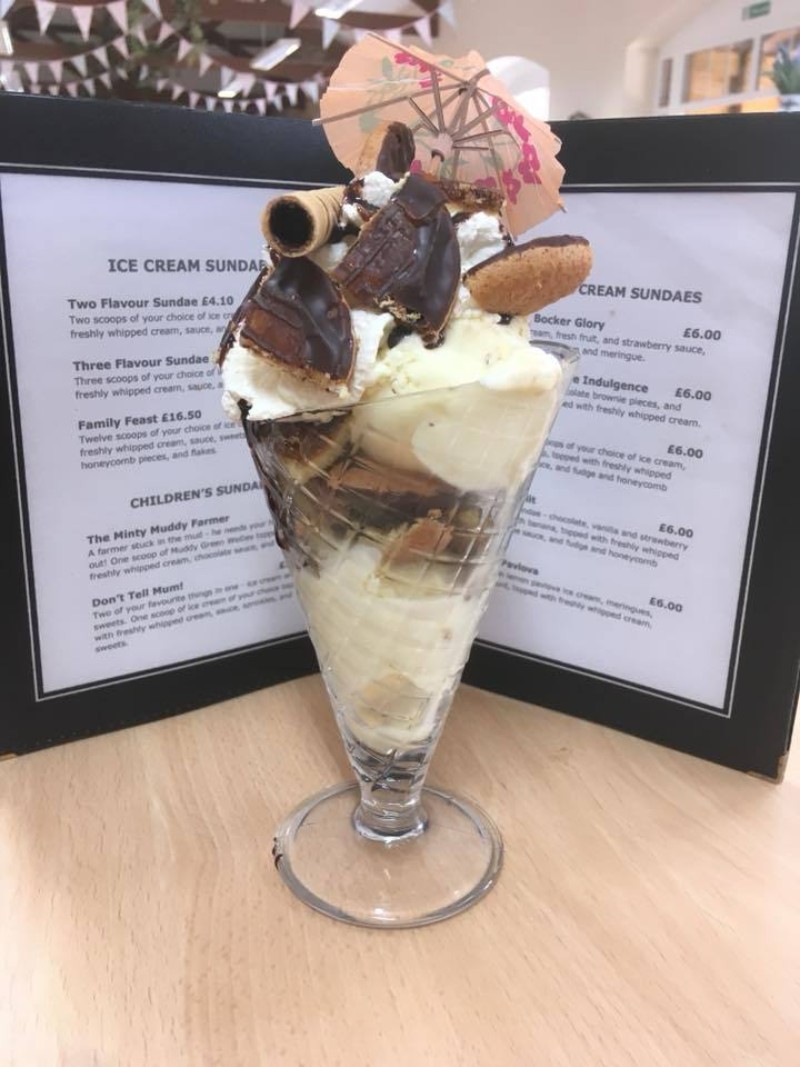 New animals and new sundaes!
It has been a very busy few weeks here on planet ice cream, with lots going on in the parlour as well as the farm.
On the farm we have been busy cutting grass to make silage bales for the cows' winter feed.
In the parlour we had a amazingly busy half term, with the weather being kind meaning a lot of ice cream was eaten!
We still had time to try out some new ideas. We have a new sundae called "The Chocolate Orange elephant" which consists of two scoops of orange ice cream, one chocolate ice cream scoop topped with Jaffa cakes, Chocolate sauce and whipped Cream.
We have also introduced a new flavours board outside the parlour so you can make your mind up on the flavour you want to get before you reach the counter.
In the meadow Basil the donkey has settled in and is now best mates (mostly!) with Barney.
We also have had some new arrivals to the meadow with the addition of 6 new lambs! They are in the pen next to the three calves and other lamb.
Our ice cream trailer also had its second outing this week at the Alphington fayre.
The maize maze is growing very well, the next diary will have further updates on it.
Till then, see you next month!
- Mrs T