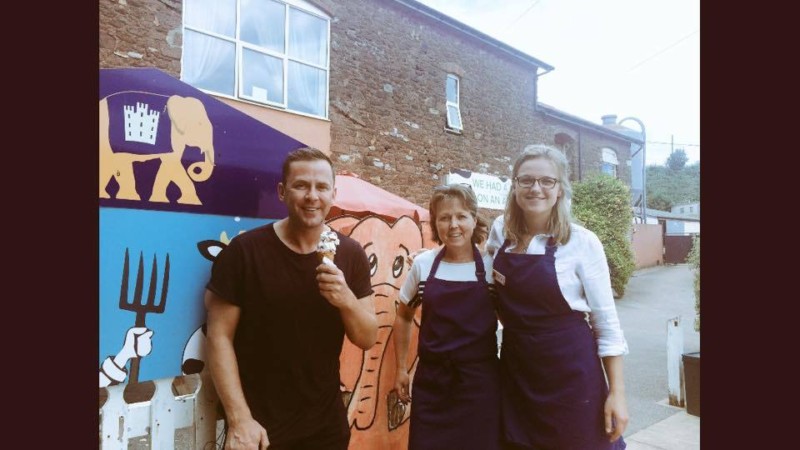 New Flavours galore and Scott Mills visits!
The last month or so has been very busy. The weather has been fabulous with temperatures rising to as high as 30 degrees some days!
The creative juices have certainty been flowing as we have created 5 new flavours of ice cream! These include the Chocolate, caramel and hazel nut mix, the Minnie chocolate smash and Vanilla and blueberry.
Donkey training has continued apace with Barnabas during this time. Son Will is handling his training and he is starting to get better and better with the head collar although he still thinks its all a big game!
We have also had a few outside events this month. We had a stand at the Alphington church fate, manned by Grandma Taverner Marion. We also donated ice cream to the Exeter Northcott fund raising garden party which took place at Perridge house.
Also excitingly we had a visit from Scott Mills the Radio 1 DJ! He was helping the Met office filming a segment on old weather sayings, so our sheep and Melody the orange Elephant in the meadow were on there best behaviour for the cameras!
Its not long to go now before Summer holidays, we open 7 days a week from the 21st of July. With that and the Maize maze almost ready to open too, there is lot going on in the next month!
- Mrs T